We do our best to develop reliable, honest, and healthy food.
Hans Korea Co., Ltd. is the first rice noodle company to receive the HACCP(Hazard Analysis Critical Control Point)
certification for all products and the entire production process. Since 2000 we have run our own R&D center.
In 2011, the research center was acknowledged as the company institute under the Article 16 and the Para.
1 of the Article 15 of the Technology Development Promotion Act. Along with food-related technologies it is doing
the best to develop foods the customers can consume in trust.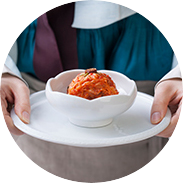 Flavor
• Globalizing the Korean flavor
• Optimizing the taste to satisfy
the customers' needs.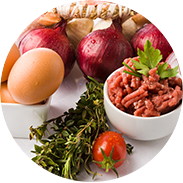 Nutrient
• Enhancing the values of health/nutrients
• Optimizing nutritional balance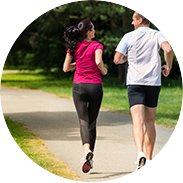 Health
• Preventing obesity/aging
• Using traditional functional
ingredients
Safety
• Keeping the food safety system
• throughout the entire process